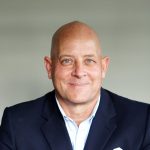 Darrin Davidson is a behavioural therapist and small-business owner of Davidson Rehab, a behavioural consulting firm of the past 18 years.
Darrin has a long-standing commitment to civic involvement, sitting as chair and executive of many boards of directors, creating numerous original programs and events. Having benefitted from his professional duties to serve a variety of populations and causes, his efforts have raised 10s of thousands of dollars for community groups and charities across Ontario over the past 33 years. Locally, Darrin originally founded and chaired the Headwaters Acquired Brain Injury group (HABI), providing our community and its members with education, public awareness, support and social connection.
Being mayor is about leadership, character and vision. Fellow professionals and community members turn to Darrin for his analytical and insightful problem-solving capabilities to create strategic solutions for their clients. Darrin has the required professional approach that will be needed to execute an economic development plan for the town of Orangeville. He has a vision that will serve to create opportunities that unlock the value of the town's tax dollar, all while maintaining Orangeville's unique charm. To ensure success, Darrin has committed to reaching out to the many citizens and stakeholders of Orangeville, wanting to listen to their concerns and integrate their ideas.
Originally from Scarborough, ON, Darrin has resided in Orangeville for 17 years. He is married to Kindrey Rowland, a well-known Speech-Language Pathologist and clinical adjunct professor at McMaster University, who has owned her speech clinic in Orangeville for the past 22 years. They have a 13 year-old daughter, recently graduating with honours from the french immersion program at Mono Amaranth Public School, with a love for ballet who will be entering high school in Orangeville this fall.

Phone: (519) 217-3033