Ralph Manktelow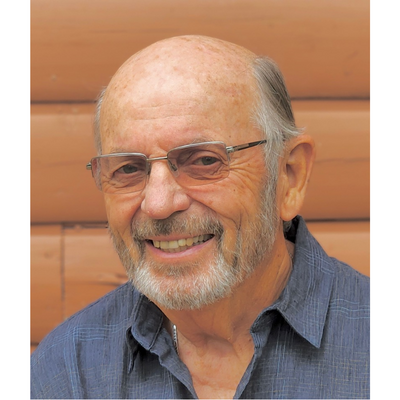 Bio – Councillor Ralph Manktelow
I have owned my Mono farm for 39 years. Initially I was as a weekender, and I became a full-time resident 15 years ago. During these years, I have learned that this part of Ontario is very special, because of its fantastic geography—fields, forests, hills and rivers—and because of the people who live here, who also love this land.
Previously, I was a reconstructive surgeon with primary interests in hand and microvascular surgery. During my years of hospital and university medical leadership, I sat on over 40 national and international committees and executive bodies—often as chairperson or president. I have published 81 peer-reviewed scientific articles and one book.
When I retired from medicine, I first became involved in this community as the head coach and president of the Island Lake Rowing Club. My route to political life began when I worked on the Mono Sustainability Advisory Committee (MSAC). This led to a curiosity about what it would be like to be on Mono's Council and my subsequent election to two terms on Council.
I found that my personal strengths are well fitted to a municipal political career. These strengths are my professional experience, an ability to work collaboratively, my financial administrative experience, my strong work ethic, critical thinking skills and my passion for Mono.
MY TIME ON COUNCIL
I have greatly enjoyed the position of councillor, as it has allowed me to work for the people of Mono and to help maintain and improve our wonderful community.
A big plus of doing this job has been working with our Town staff and the other members of Council. And of course, my councillor position puts me in touch with many of our residents -often people new to me – and I have enjoyed these contacts.
I have always been stimulated by opportunities to accomplish things; problem solving is the carrot that urges me on. And for a councillor, there are always new problems to be managed. It very satisfying to know that I've been able to help make our community a better place for all of us. Please see my rack card for some of my unique contributions.
Being on Council has allowed me to contribute to our extended community by being a member of the local Board of Health, the Rosemont Fire Board, and the Nottawasaga Conservation Authority Board.
MY PRIORITIES FOR THE NEXT TERM OF COUNCIL
The job of councillor demands continual, everyday strong governance, especially financial. Financial accountability is at the heart of an effective Council, as we are making decisions that affect your tax dollars!
In the next Council term, I expect to focus on:
• Good day-to-day governance. This is an ongoing challenge due to the many forces that come to bear on Council. With my eight years of experience, I understand how a Council member can be effective. This begins with a strong knowledge base of municipal regulations, and of Mono's people and our history. Being effective is dependent on the ability to gather information and facts, respectfully listen to all opinions, and come to carefully considered decisions.
• Pursuing budgetary responsibility while continuing to deliver services. This will likely be Council's biggest challenge in 2023, and beyond. I will use my experience of eight years as a Mono Councillor and prior experience as a treasurer overseeing organizations with multimillion-dollar budgets. I am committed to controlling our taxes.
• Balancing affordable housing with protecting Mono's natural environments and farmland. We do not have an easy fix for affordable housing, but we know that if Mono's natural spaces are lost to development, they will be lost forever.
• Combatting climate change. Mono has already taken steps towards mitigating this urgent issue, and the next Council needs to prioritize new initiatives in terms of infrastructure and educating citizens on the challenges ahead.
WHEN ELECTED
I will ensure that all applications for development projects, including housing, industry, aggregate mines, and wind or solar installations will be looked at through the lens of resident interests, environmental protection, and long-term sustainability. I recognize that our land and water are our most valuable resources and must be actively protected.
I will carefully analyze the annual budget and ensure that it most economically reflects the needs of Mono residents. For the last eight years I, along with all members of Council, have supported tax increases of 1 to 2%, which matched the consumer price index. As a result, Mono's tax rate has maintained its place as the lowest in Dufferin County. With much higher current inflation, significant supply-chain issues, and over-budget bids on Town proposals, the next few years will be dominated by huge, huge budget challenges.
In addition to one's personal skills, having experience on Council is the most valuable asset that one can bring to the Council table. After this election, I will hit the ground running, rather than having to spend time figuring out just how things work.
To learn how I am likely to act on Council,
look to my past municipal actions. They speak louder than words.
519 217 6362 – mobile