Kim Reid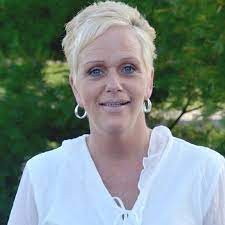 I lived in Orangeville for over 30 years, I have built strong relationships with many of the great people of Orangeville. I understands the problems facing Orangeville and know that Town Hall can do better. With bold leadership to ensure smarter management of tax dollars and project management – a Town Hall that works for you the people of Orangeville.
As mayor I will help create leading partnerships with citizens, organizations and neighboring communities creating sustainable prosperity for our growing and changing town. I also believe in citizen-driven government and I want to use the 24/7 nature of the Internet to build ongoing conversations that encourage cooperation and build consensus about difficult issues.
Becoming Mayor is about balance and leadership. It's keeping your word, and seizing
opportunities to better the community. I want to inspire people young and old to take an active role in shaping their community. If elected I will help to promote the economic growth of Orangeville in "Arts & Culture", "Sports & Recreation", "High-Tech"and "Tourism" also slow the increase of the tax burden, borne by all taxpayers. I come to politics out of my love for creative problem solving and a love for my community. I bring a modern and common sense approach to the table and a need for the town to focus on fiscal responsibility,
Knowing what issues affect your community is vital, Hansen Boulevard is one of many that stand out, Hansen Boulevard needs to open with no more delays, many councils in the past have said they would have it opened, now it needs to happen with no more delays. Most important is that you never make unrealistic promises. Voters will be upset if you don't come through with the things you promised them and you won't be in office for long just like so many of the past council members.
The town of Orangeville needs a Council that will work together to solve the tough problems we are facing. I have the life experience and energy to be an effective leader on council and I'm excited to bring new ideas and leadership to town hall. I bring people together, I listen, I think critically, and I take action. There are some tough decisions that will need to be made in the next few years and I am excited if elected to work hard to help build a more affordable, sustainable, and vibrant Orangeville. I love Orangeville and with your support, we can work together to ensure that our town remains strong and that the decision- making process welcomes citizen participation.
As a proud Orangeville resident this is not my first time running for office, local government is supposed to make choices in the best interest of its community it serves. This message has somehow gotten lost on the majority our past council members. I support transparency, accountability, responsible growth and development. With proper planning, ample infrastructure improvements and input from the community, the future of Orangeville can be bright. The choice to run for office is a opportunity to serve my community in a new and impactful way.
Please, join me in my fight to bring Orangeville back to its people.
contact info : [email protected]