#ThinkLocal Advertising Bundles
2023 #ThinkLocal Advertising Bundles
#ThinkLocal Advertising Bundles help DBOT members save money on multi-channel local advertising. The program consists of a quarterly commitment and advertises your business on radio, newspaper, social media, our website and newsletter.  The power of bulk buying ads gives businesses more visibility (more impressions) for a lower monthly cost.  Reach new markets on various channels which may have been too expensive on your own.
Stay tuned for our new 2023 #ThinkLocal Advertising Bundles
If you are interested, please fill out the form below ASAP and we will be in touch!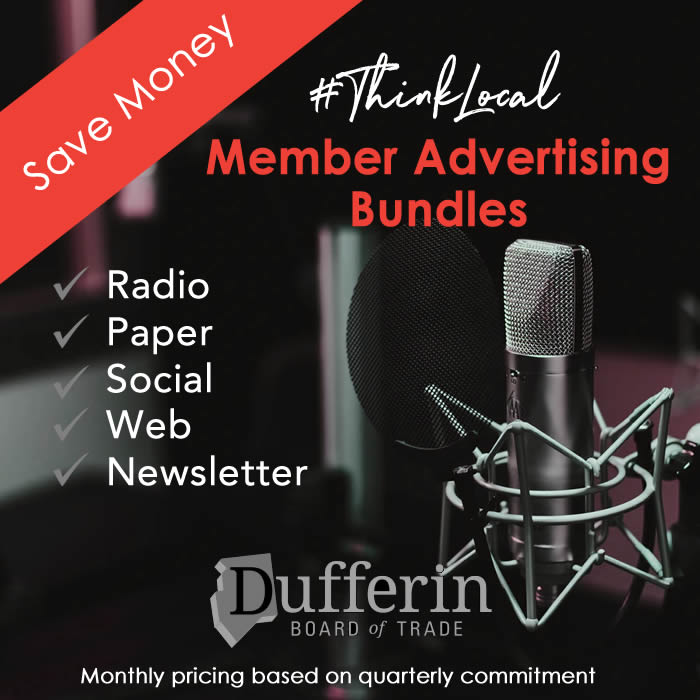 Package Details
Over a three-month period you will receive:
36 spots on Country 105 Radio
36 Spots on Orangeville's Local Radio station
3 spots in the Orangeville Banner
3 spots in the Orangeville Citizen
3 ads in the DBOT Newsletter
3 monthly web banners on DBOT's website
3 posts on DBOT's Instagram
3 posts on DBOT's Facebook
Complimentary creative and design work
2023 Pricing to come**